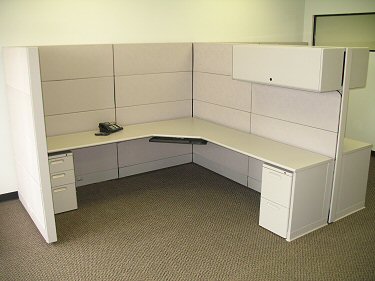 It was such a relief to find and deal with you and your staff! You truly listened to what I needed, and were so responsive to my needs, without being a pushy salesman, that I just had to write you and thank you personally.
My entire staff are grateful, and so is my business partner, since you brought us in under budget, and did so while providing us with quality that we would not have been able to achieve with the other resources out there.
Your staff who did the install of our cubicles were very conscientious and they communicated well with us during the install to ensure that we were satisfied and that all things were as expected.
Finally, you coming out and visiting the site prior to the install and orchestrating a smooth execution speaks volumes about your professionalism and your commitment to us customers!
Who'd have ever thought you could buy used office furniture and get such a great price, and such unprecedented service?
A customer for life,
David Rogers, President
The Automated Marketing Group LLC
---